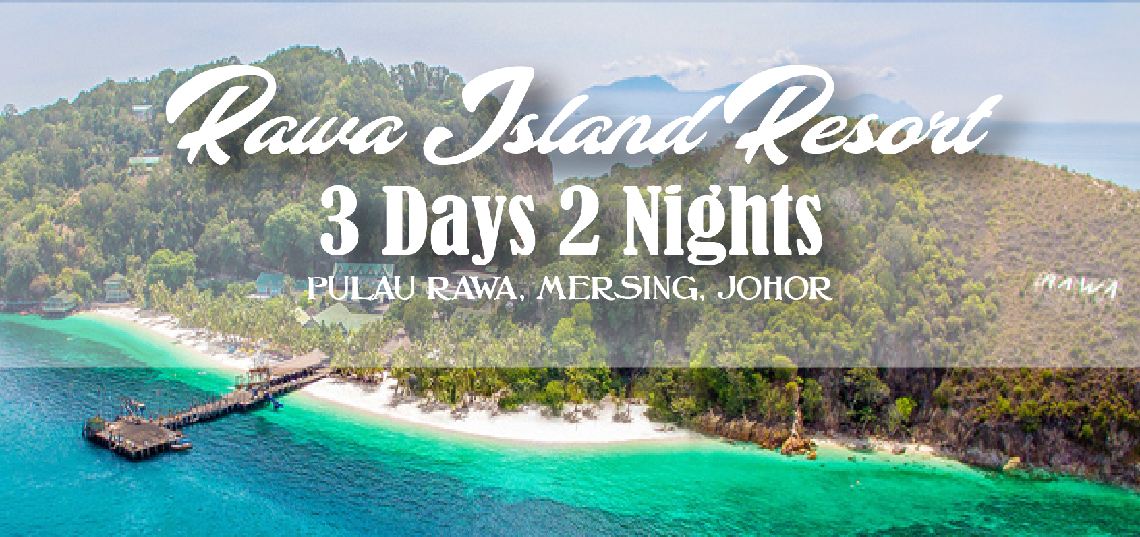 Rawa Island Resort, Pulau Rawa, Mersing ~ 3D2N Package
This event has already taken place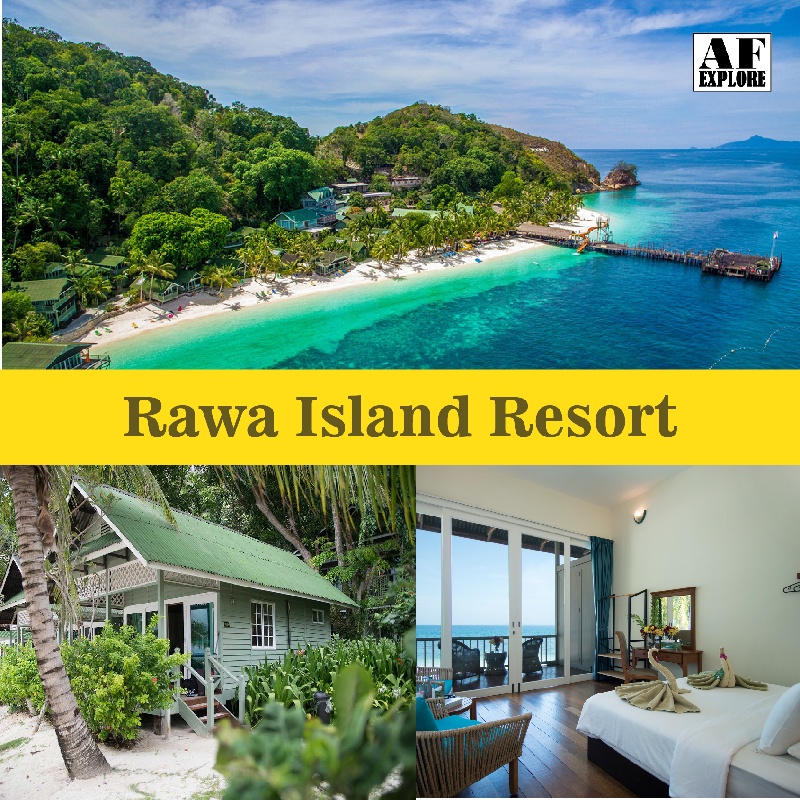 Venue Details
Mersing Jetty
Jalan Abu Bakar, Mersing Kechil
Mersing, Johor, 86800
Rawa Island Resort, Pulau Rawa, Mersing ~ 3D2N Package
3 Days 2 Nights Package
Package Includes :
   -  Return Boat Transfers
   -  2 NIghts' Accommodation
   -  Full Board Meals
   -  Welcome Drink
Welcome to Rawa Island Resort, an idyllic tropical island for guests to unwind from the stress and strain of modern life. Feel the grains of white, sun-baked sand between your toes as you stroll along the beach. Take a dip in the warm waters of the South China Sea. Enjoy the green scenery. Snorkel along the natural coral reef just metres from the shore. Or simply relax as you watch the sun disappear lazily over the orange horizon.
Situated within the archipelago of the Sultan Iskandar Marine Park, Rawa Island is accessible by a twenty-minute boat ride from Mersing, Johor. This beachfront resort features 77 rooms, each individually designed to blend in with the natural landscape. Modern furnishings provide guests with the comforts of home.  
We invite you to take a break from the monotony of daily routine. Experience the island's natural beauty and our Malaysian hospitality.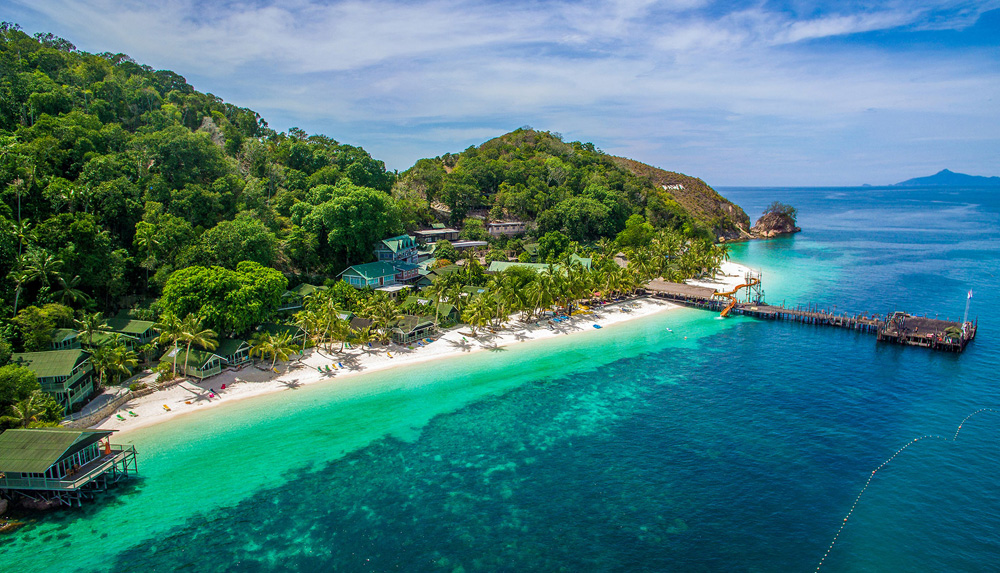 THE ISLAND
The island is named Rawa, after the colloquial Malay word for white doves or more specifically the pied imperial pigeon (Ducula bicolor) which are native to the island. Due to the island's unique north-south orientation, its white, sandy beach remains largely protected from the open waters of the South China Sea behind. Rawa island boasts a hundred per cent coral cover and its house reef is naturally shallow, making it an ideal destination for safe entry level diving and sea sport activities for adults and children alike.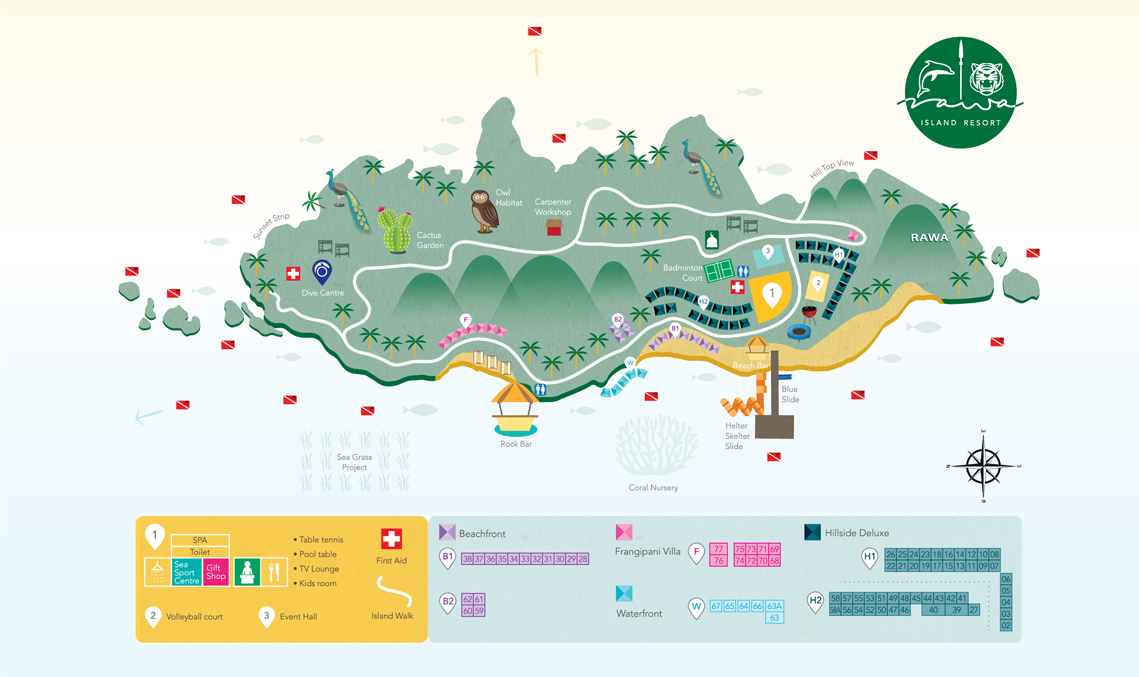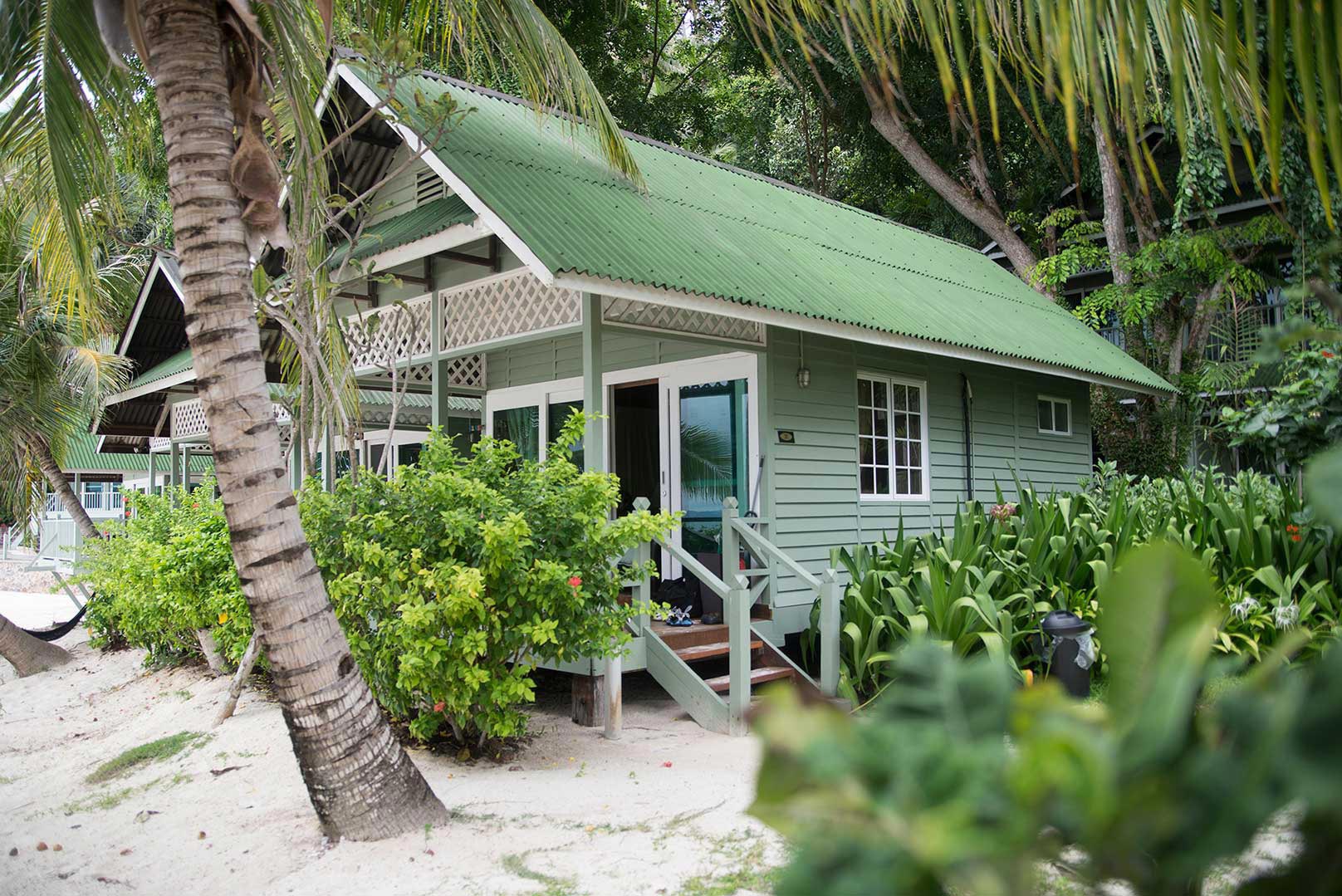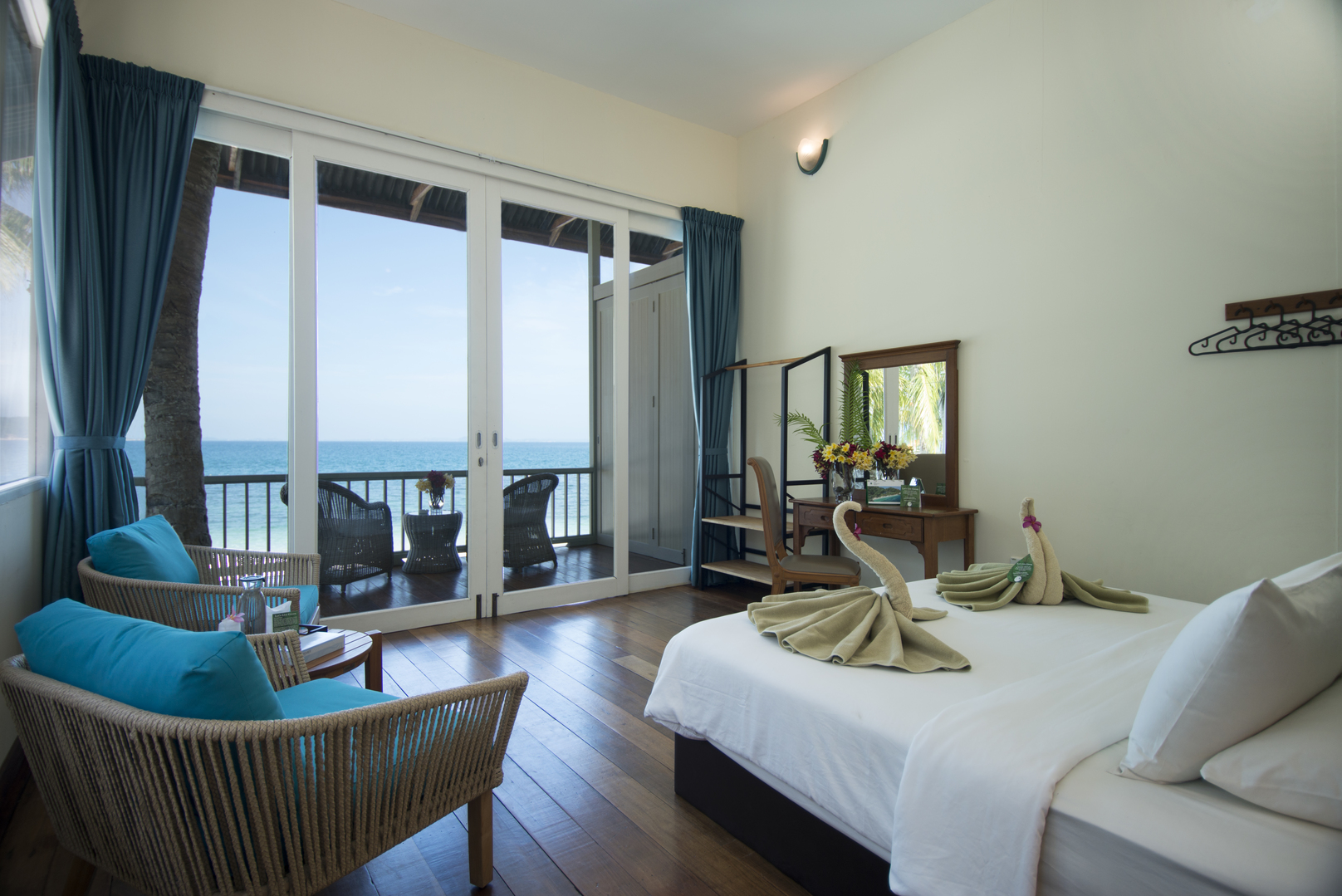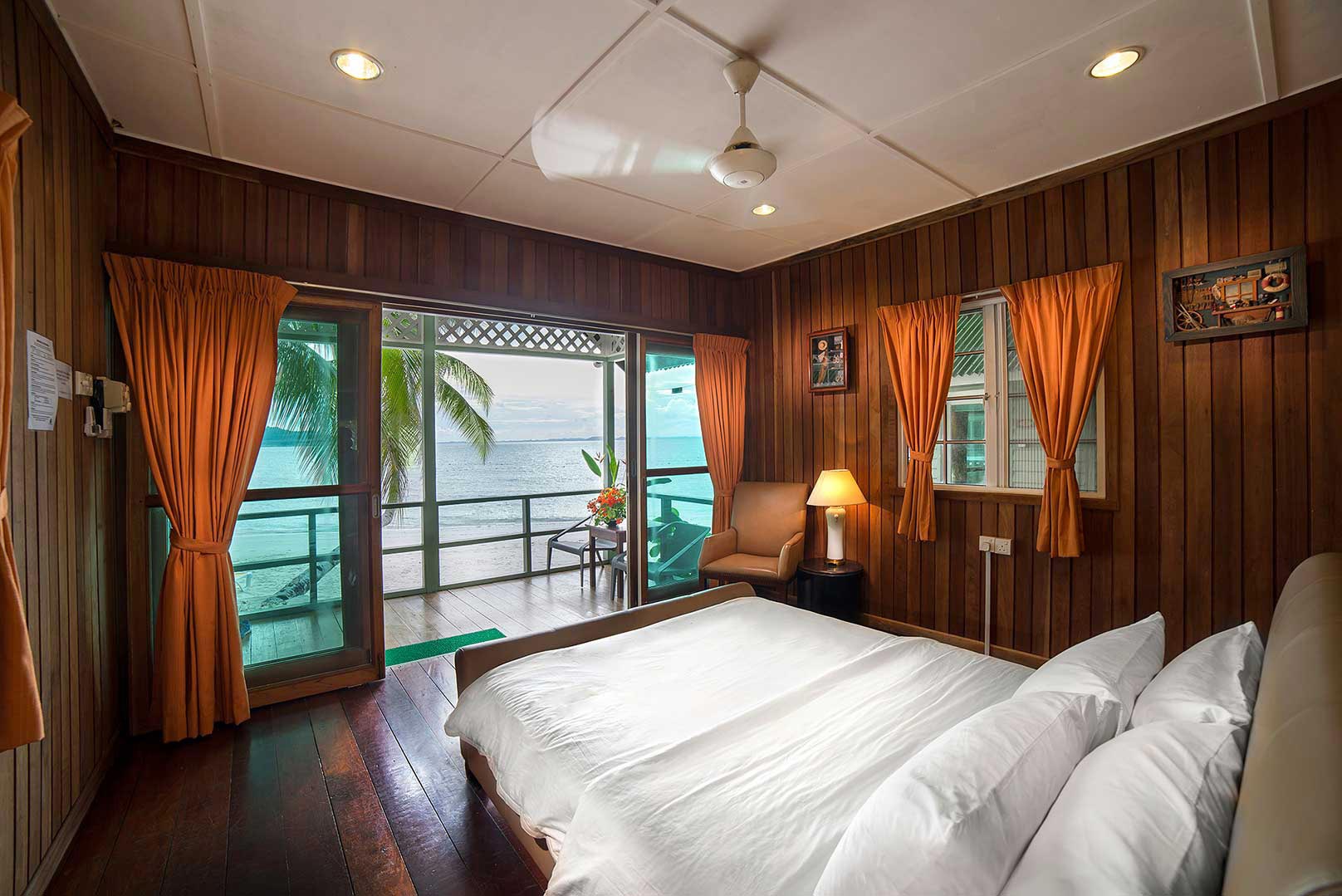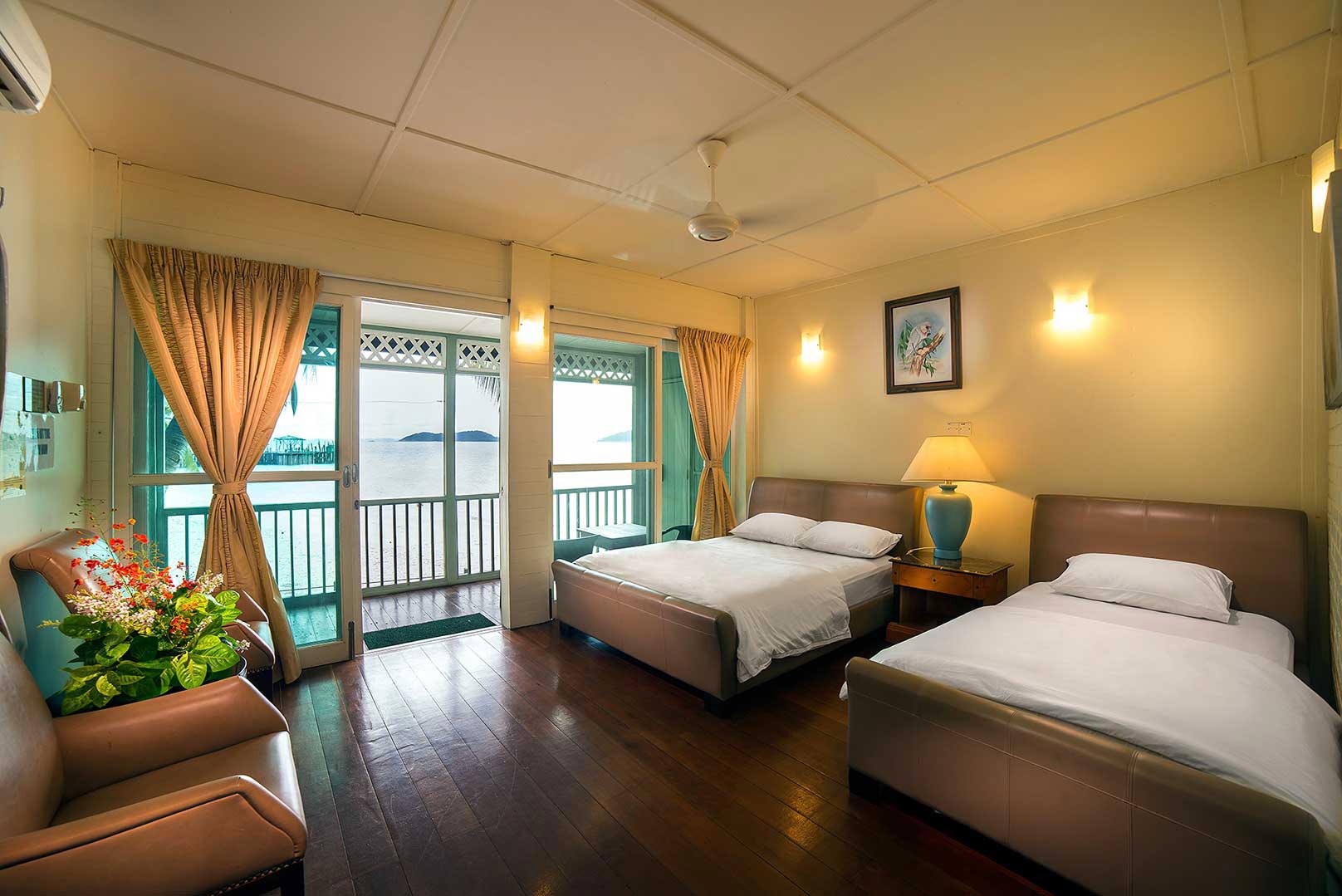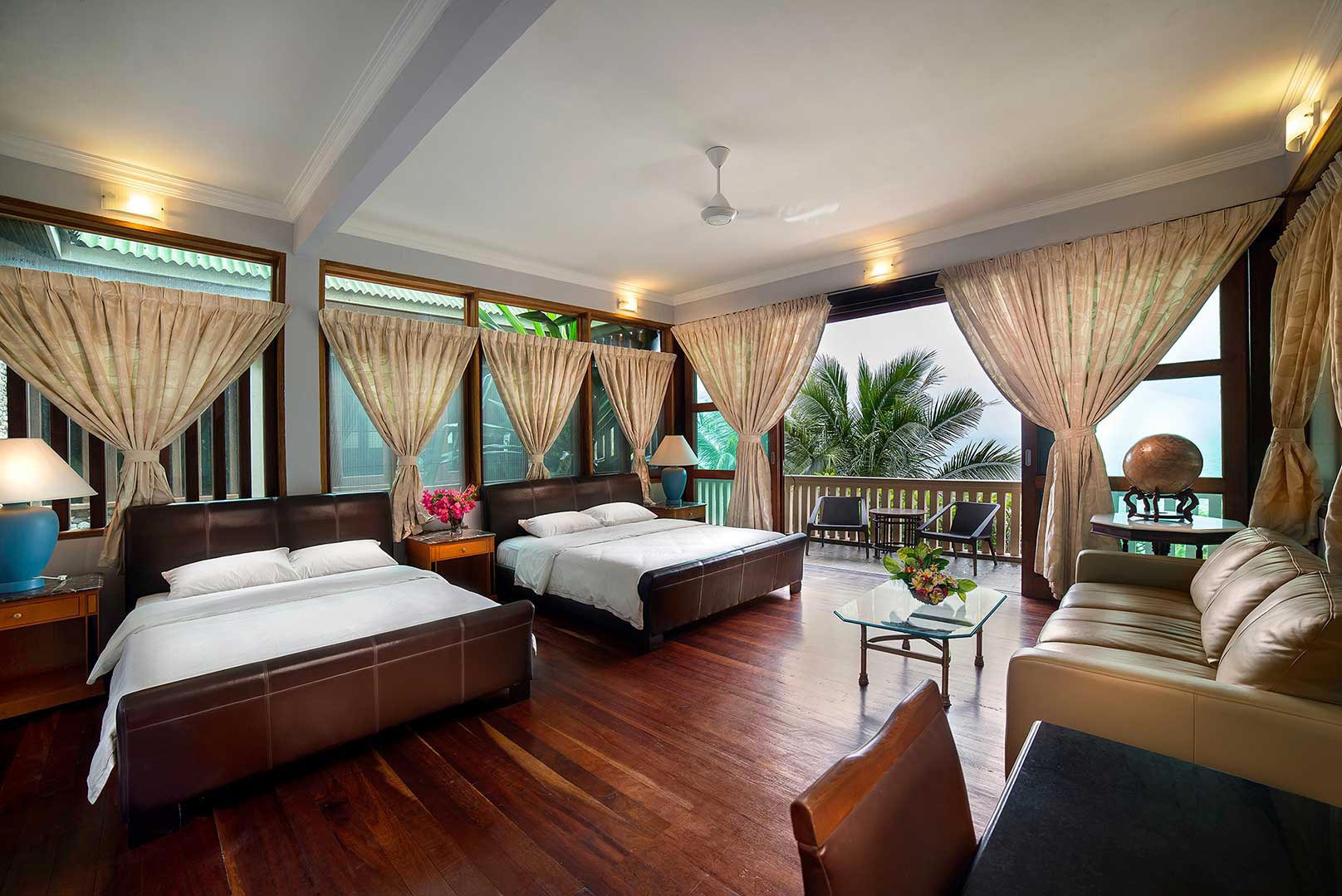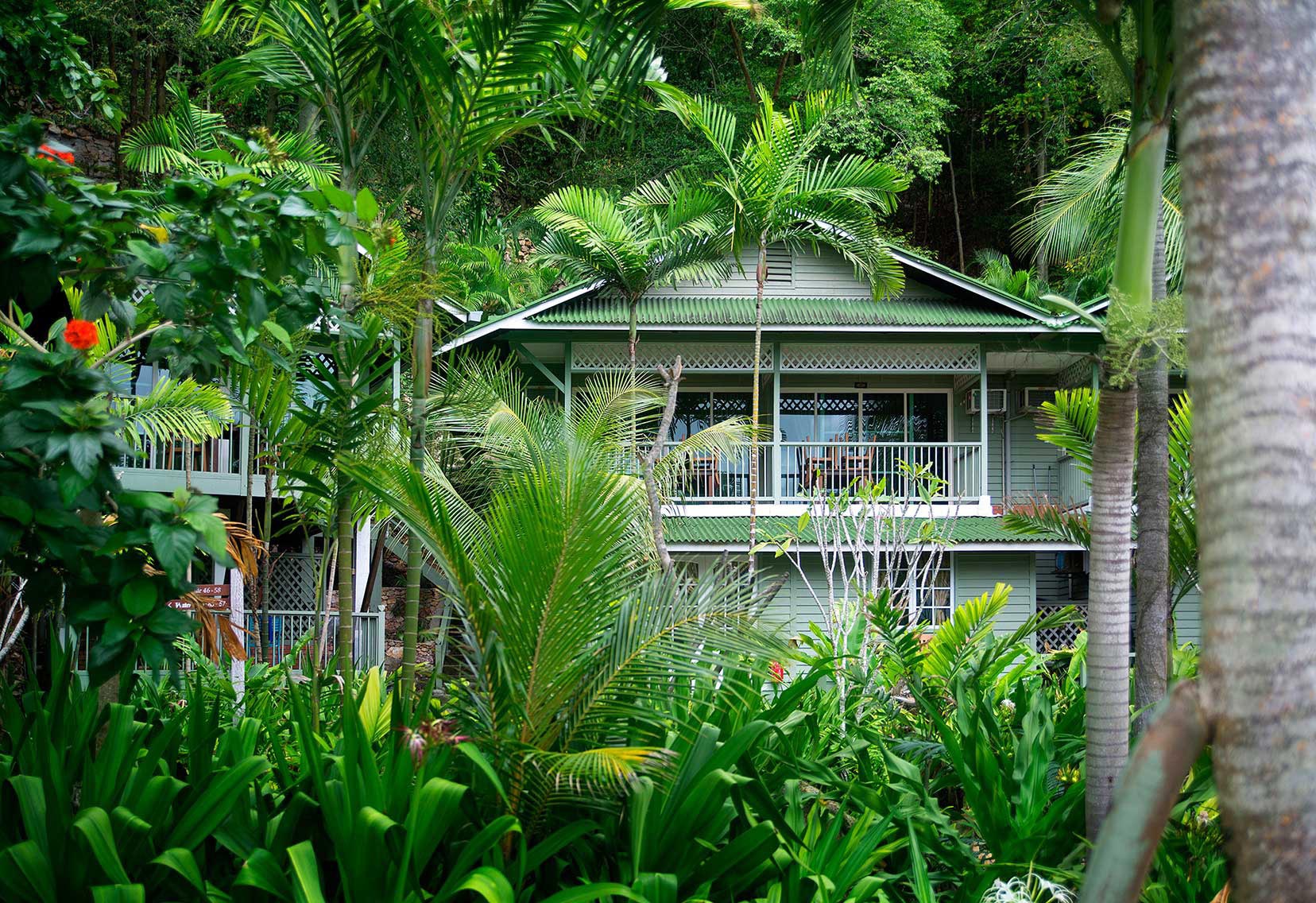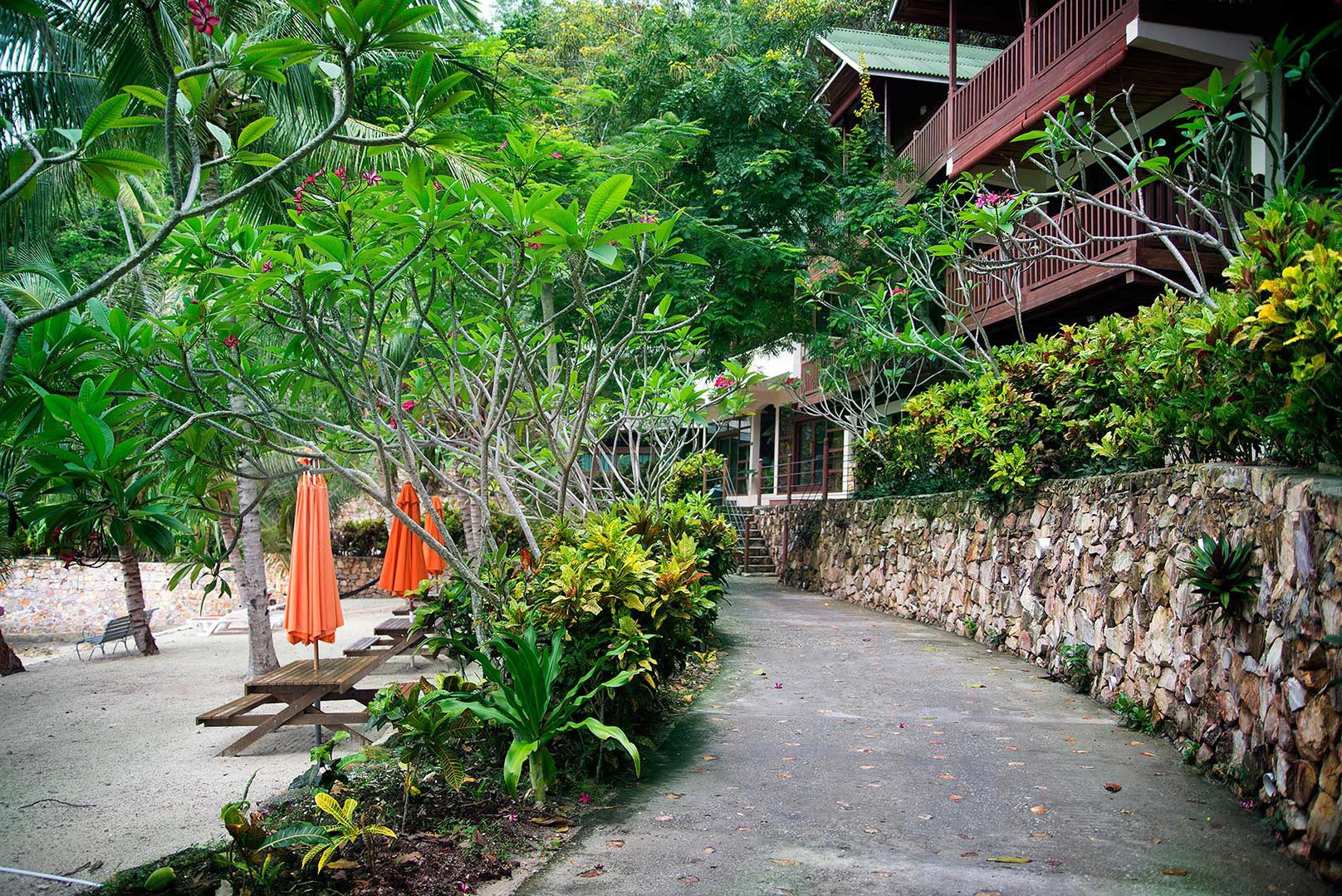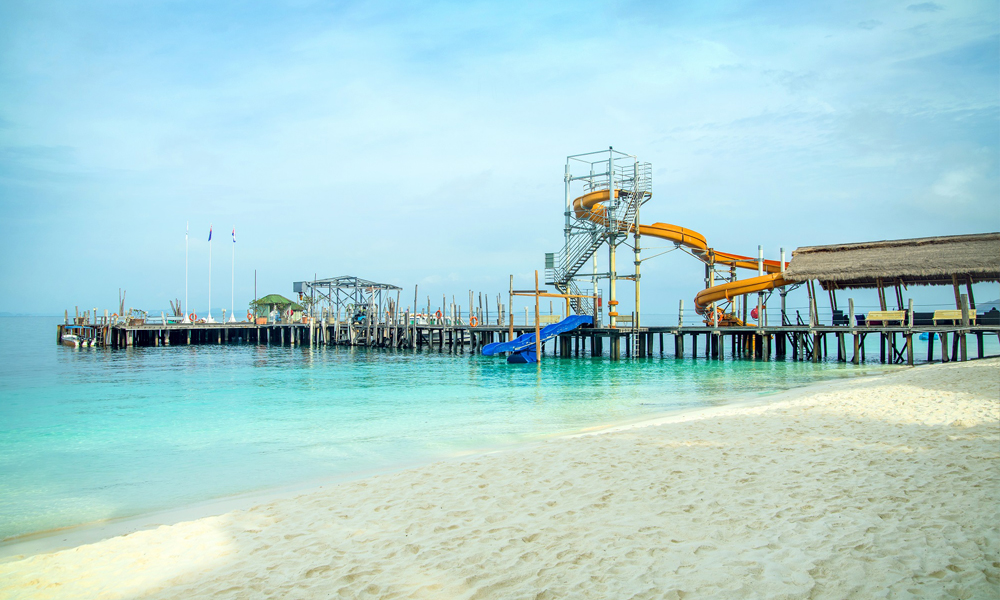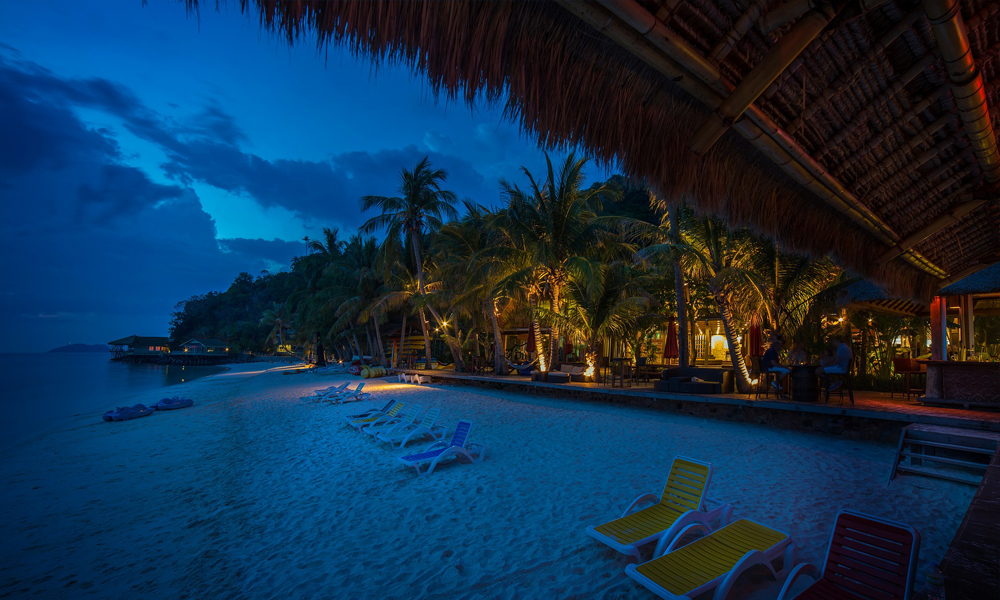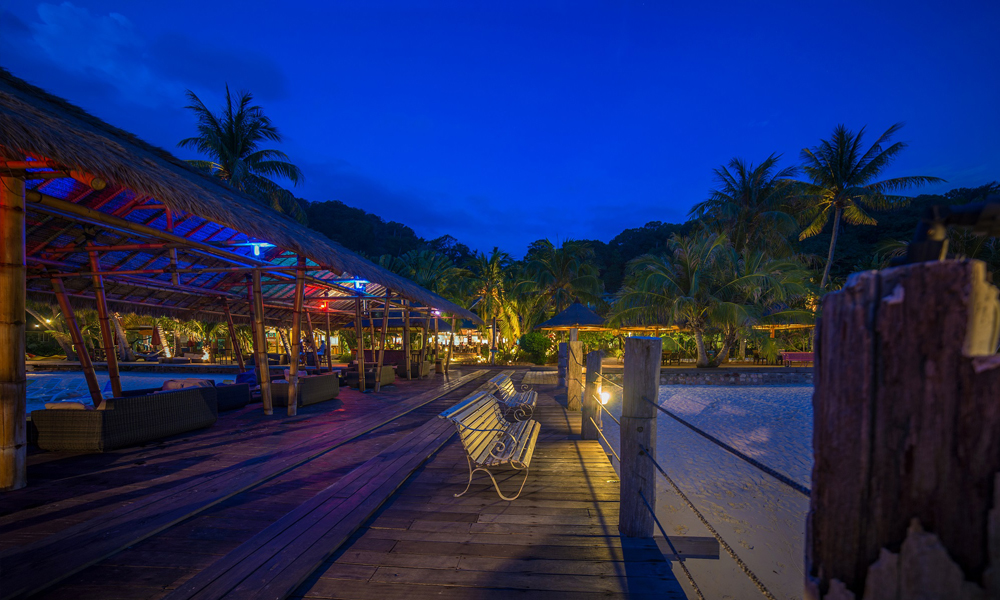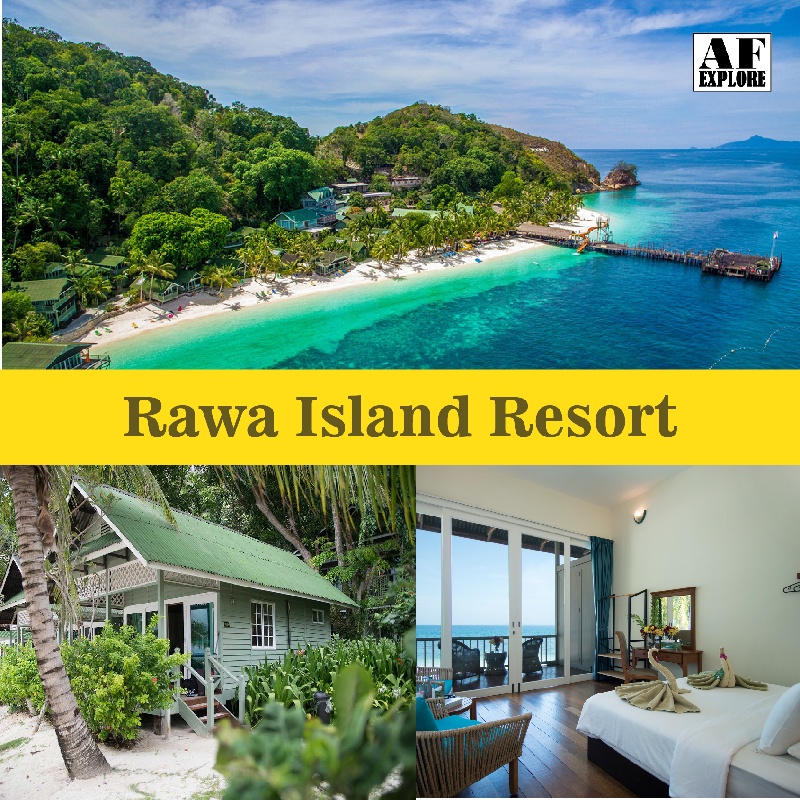 Venue Details
Mersing Jetty
Jalan Abu Bakar, Mersing Kechil
Mersing, Johor, 86800